D​avid, after he was almost killed in battle against the Philistines, gave thanks to God for delivering him. David said, "Adonai is my Rock, my fortress and deliverer" (2 Samuel 22:2). David's men had to protect him because he grew tired during the battle, but he wrote, "With you I can run through a whole troop of men, with my God I can leap a wall" (2 Samuel 22:30). The near death experienced prompted David's men to whisk him off the battlefield and advised him never to go out to battle again "in order not to quench the lamp of Israel" (2 Samuel 21:17). David was essential to the hope of Israel in his time, and so are you today!
(more…)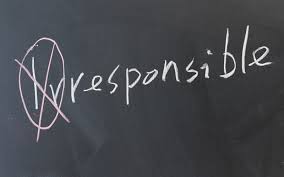 T​here is a teaching/opinion out there that God does not bring calamity and does not bring judgment because of Yeshua's (Jesus) sacrifice and the ushering in of a new covenant. Some faith leaders are using this to urge us to continue to meet in mass to worship because we are protected from the Corona Virus.
I am still learning and have not yet come to a complete understanding of Scripture but I can confidently say that faith is not irresponsible. To say that God does not bring calamity or judgment is an irresponsible betrayal of scripture. God says He does something but man find a way to dispute His word—or, so they think. No amount of reading between the lines can justify saying God does not bring judgment or that God will not bring about what is already prophesied. Tell that to Ananias and Sapphira who fell dead after deceiving the Apostles about how much they profited from selling their land (Acts 5:1-11) or Herod who an angel of the Lord killed for not giving God glory (Acts 12:23). Both of these incidents happened after Yeshua ascended to heaven.
God does promise to protect us—"the Lord is faithful, who will establish you and guard you from the evil one " (2 Thessalonians 3:3). Still, Scripture makes it clear that we experience the same difficulties as everyone else in the world—"We are hard pressed in every way, yet not crushed; perplexed, yet not in despair; persecuted, yet not forsaken; struck down, yet not destroyed" (2 Corinthians 4:8-9).
W​e still live in a fallen world and are still susceptible to pain, sickness, despair, and death. It would be irresponsible to walk into oncoming traffic and it is irresponsible to disregard the safeguards put in place to protect ourselves and others from contracting the Corona Virus.
I may be stubborn but I know that I am not impervious to this virus. Furthermore, Scripture tells us not to put God to the test (Deuteronomy 6:16; Matthew 4:7). Yes, God is faithful to fulfill His promise to protect us, but unnecessarily exposing ourselves to danger is irresponsible and amounts to testing God!
"Now may the God of peace Himself sanctify you completely; and may your whole spirit, soul, and body be preserved blameless at the coming of our Lord Jesus Christ. He who calls you is faithful, who also will do it" (1Thessalonians 5:23-24).