Yeshua
By all accounts, Pontius Pilate was not a righteous man, but he was at least interested in the truth and in declaring that he found no case against Yeshua (Jesus), he spoke the truth. Looking at world events today one may instead ask, "does the truth even matter?" We have re-branded lies in such a way that it's now a popular strategy to gain attention, notoriety, and wealth. It may appear that facts no longer decide whether information is true or false, but if we like the information presented. Such an environment makes it more likely that the Antichrist will succeed in deceiving the nations.
(more…)
D​avid, after he was almost killed in battle against the Philistines, gave thanks to God for delivering him. David said, "Adonai is my Rock, my fortress and deliverer" (2 Samuel 22:2). David's men had to protect him because he grew tired during the battle, but he wrote, "With you I can run through a whole troop of men, with my God I can leap a wall" (2 Samuel 22:30). The near death experienced prompted David's men to whisk him off the battlefield and advised him never to go out to battle again "in order not to quench the lamp of Israel" (2 Samuel 21:17). David was essential to the hope of Israel in his time, and so are you today!
(more…)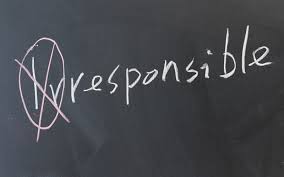 T​here is a teaching/opinion out there that God does not bring calamity and does not bring judgment because of Yeshua's (Jesus) sacrifice and the ushering in of a new covenant. Some faith leaders are using this to urge us to continue to meet in mass to worship because we are protected from the Corona Virus.
I am still learning and have not yet come to a complete understanding of Scripture but I can confidently say that faith is not irresponsible. To say that God does not bring calamity or judgment is an irresponsible betrayal of scripture. God says He does something but man find a way to dispute His word—or, so they think. No amount of reading between the lines can justify saying God does not bring judgment or that God will not bring about what is already prophesied. Tell that to Ananias and Sapphira who fell dead after deceiving the Apostles about how much they profited from selling their land (Acts 5:1-11) or Herod who an angel of the Lord killed for not giving God glory (Acts 12:23). Both of these incidents happened after Yeshua ascended to heaven.
God does promise to protect us—"the Lord is faithful, who will establish you and guard you from the evil one " (2 Thessalonians 3:3). Still, Scripture makes it clear that we experience the same difficulties as everyone else in the world—"We are hard pressed in every way, yet not crushed; perplexed, yet not in despair; persecuted, yet not forsaken; struck down, yet not destroyed" (2 Corinthians 4:8-9).
W​e still live in a fallen world and are still susceptible to pain, sickness, despair, and death. It would be irresponsible to walk into oncoming traffic and it is irresponsible to disregard the safeguards put in place to protect ourselves and others from contracting the Corona Virus.
I may be stubborn but I know that I am not impervious to this virus. Furthermore, Scripture tells us not to put God to the test (Deuteronomy 6:16; Matthew 4:7). Yes, God is faithful to fulfill His promise to protect us, but unnecessarily exposing ourselves to danger is irresponsible and amounts to testing God!
"Now may the God of peace Himself sanctify you completely; and may your whole spirit, soul, and body be preserved blameless at the coming of our Lord Jesus Christ. He who calls you is faithful, who also will do it" (1Thessalonians 5:23-24).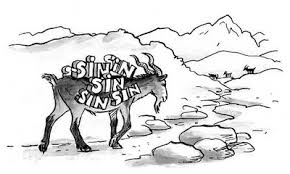 Have you ever been scapegoated?
A scapegoat is a person who is blamed for the wrongdoings, mistakes, and faults of others. Even if it has some truth to the accusations, a scapegoat is often wrongly accused and carries all the guilt of the entire group. Leviticus chapter 16 introduces us to the scapegoat and the purpose it served Israel – to carry away the sins of the people.
"Then he is to take from the congregation of Bnei-Yisrael two he-goats for a sin offering and one ram for a burnt offering. Then Aaron is to offer the bull for the sin offering which is for himself and make atonement for himself and his house. Then he is take the two goats and present them before Adonai at the entrance of the Tent of Meeting. Aaron will then cast lots for the two goats—one lot for Adonai, and the other lot for the scapegoat. Aaron is to present the goat on which the lot for Adonai fell and make it a sin offering. But the goat upon which the lot for the scapegoat fell is to be presented alive before Adonai, to make atonement upon it, by sending it away as the scapegoat into the wilderness". (Leviticus 16:5-10)
(more…)
This Yeshua is 'the stone—rejected by you, the builders—that has become the chief cornerstone.' There is salvation in no one else, for there is no other name under heaven given to mankind by which we must be saved!" (Acts 4:11-12)
About two thousand years ago, God came to His own so that He might deliver us from the tyranny of sin and death. He did not appear as the people expected and did not live according to the limits they had set in place for themselves and the people of Israel.
The mission was a complete success! Yeshua died on the execution stake for your sins, and mine. Crowds of people greeted Yeshua shouting "Hosanna" the day he entered Jerusalem riding on the donkey (Matthew 21:9). Today we sing hallelujah because He overcame the cross and death and is advocating on our behalf before the Father.
(more…)
The world appears to be suffering from identity crisis and this – identity crisis – is having a dramatic effect on each of us. We are created to be social beings, created in the image of God (Genesis 1:26-27). For this reason we have formed social clubs, sports leagues, communities, and political systems that we most identify with. Yet, even among these social clicks we often have a desire to stand out. It is not good enough to identify with the larger community, we tend to try to express our uniqueness among them as well.
The more we seek to stand out, the more we begin to show that we are no different from others who are trying to do the same. In this we prove our focus on self, and that we have more in common with others than we think. The answer to this is humility! Followers of Yeshua (Jesus) must never shy away from having things in common. We should all have the same goal of growing to be more like Messiah Yeshua. We should continually work to have a common faith (Titus 1:4), which has an identity formed in Messiah Yeshua.
Our common faith in Yeshua grants us the right to receive the title "children of God" (John 1:12), "a chosen people, a royal priesthood, a holy nation, a people for God's own possession" (1 Peter 2:9) and "God's people" (1 Peter 2:10).
We often make resolutions at the beginning of the new year which are often based on what we may have failed at accomplishing the year before; some of these resolutions are at times a repeat of what we declared the year(s) prior. Making a New Year's resolution in not wrong. Though, I wonder how often it has its foundation securely in Messiah? Yeshua said, "Because I live, you also will live! "In that day, you will know that I am in My Father, you are in Me, and I am in you" (John 14:19b-20).
Our identity – as believers in Yeshua – should be base on our common faith in God. We make resolutions partly because we want to change something about ourselves that is inherently part of our identity. I may be that we are trying to more closely fit a societal norm, it may be that we are trying to be more health conscious, or we may be responding to a health concern. No matter the reason, our race for identity should not outpace our common faith. If we call upon the name of Yeshua we should bot be afraid to run as one in Him. "For those whom [God] foreknew He also predestined to be conformed to the image of [Yeshua]" (Romans: 8:29). Those who are of the world may be trying to look more like and stand out among those of the world, "But we all, with unveiled face beholding as in a mirror the glory of the Lord, are being transformed into the same image from glory to glory—just as from the Lord, who is the Spirit" (2 Corinthians 3:18).
Psalm 26: A Psalm of David. 
Vindicate me, O Lord, For I have walked in my integrity. I have also trusted in the Lord;
I shall not slip. 2 Examine me, O Lord, and prove me; Try my mind and my heart. 3 For Your lovingkindness is before my eyes, And I have walked in Your truth. 4 I have not sat with idolatrous mortals, Nor will I go in with hypocrites. 5 I have hated the assembly of evildoers, And will not sit with the wicked. 6 I will wash my hands in innocence; So I will go about Your altar, O Lord, 7 That I may proclaim with the voice of thanksgiving, And tell of all Your wondrous works. 8 Lord, I have loved the habitation of Your house, And the place where Your glory dwells. 9 Do not gather my soul with sinners, Nor my life with bloodthirsty men, 10 In whose hands is a sinister scheme, And whose right hand is full of bribes. 11 But as for me, I will walk in my integrity; Redeem me and be merciful to me. 12 My foot stands in an even place; In the congregations I will bless the Lord.