Judgment
I​ have always wondered how that after all the judgments described in Revelation people still refused to repent. Are we that hard of heart that we don't want to bow down to God and instead choose destruction? Have you also pondered this and came up with your own reason about why that is? I admit, I never came to a conclusion about why people would still not repent. I guess I was too focused on trying to understand the Book of Revelation to even get that far. 
During the week of August 16, 2021, I had a dream two nights in a row where I saw flooding, panic, and confusion. Later that week, there were some flash floods across Massachusetts and a friend who lives there describes scenes that brought my dreams to memory. I thought maybe my dreams were playing out and kept the matter in mind. That same week, flash floods in Tennessee killed abut 22 people and caused major damage. Though, with hurricane Ida bearing down on Louisiana, this did not get much coverage. I began to think even more on my dream and whether it had broader implications. Then came the disastrous impact of Ida from the Gulf all the way up to New York and New England. My dream was no longer just a dream — to me, it was prophetic, and I had no idea what to do with it.
(more…)
What would you expect from an adversary who know how everything will end and who would do whatever it takes to win or prevent a total loss? We are in a season filled with chaos on a global scale. People are prophesying that these are the days described in Revelation and the world is experiencing the birth pangs described in Matthew 24.
(more…)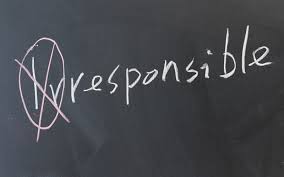 T​here is a teaching/opinion out there that God does not bring calamity and does not bring judgment because of Yeshua's (Jesus) sacrifice and the ushering in of a new covenant. Some faith leaders are using this to urge us to continue to meet in mass to worship because we are protected from the Corona Virus.
I am still learning and have not yet come to a complete understanding of Scripture but I can confidently say that faith is not irresponsible. To say that God does not bring calamity or judgment is an irresponsible betrayal of scripture. God says He does something but man find a way to dispute His word—or, so they think. No amount of reading between the lines can justify saying God does not bring judgment or that God will not bring about what is already prophesied. Tell that to Ananias and Sapphira who fell dead after deceiving the Apostles about how much they profited from selling their land (Acts 5:1-11) or Herod who an angel of the Lord killed for not giving God glory (Acts 12:23). Both of these incidents happened after Yeshua ascended to heaven.
God does promise to protect us—"the Lord is faithful, who will establish you and guard you from the evil one " (2 Thessalonians 3:3). Still, Scripture makes it clear that we experience the same difficulties as everyone else in the world—"We are hard pressed in every way, yet not crushed; perplexed, yet not in despair; persecuted, yet not forsaken; struck down, yet not destroyed" (2 Corinthians 4:8-9).
W​e still live in a fallen world and are still susceptible to pain, sickness, despair, and death. It would be irresponsible to walk into oncoming traffic and it is irresponsible to disregard the safeguards put in place to protect ourselves and others from contracting the Corona Virus.
I may be stubborn but I know that I am not impervious to this virus. Furthermore, Scripture tells us not to put God to the test (Deuteronomy 6:16; Matthew 4:7). Yes, God is faithful to fulfill His promise to protect us, but unnecessarily exposing ourselves to danger is irresponsible and amounts to testing God!
"Now may the God of peace Himself sanctify you completely; and may your whole spirit, soul, and body be preserved blameless at the coming of our Lord Jesus Christ. He who calls you is faithful, who also will do it" (1Thessalonians 5:23-24).
"With the merciful You will show Yourself merciful; With a blameless man You will show Yourself blameless; With the pure You will show Yourself pure; And with the devious You will show Yourself shrewd. For You will save the humble people, But will bring down haughty looks." (Psalm 18:25-27)
The Merriam-Webster Dictionary describes shrewd "as having or showing a practical cleverness or [sharp powers of] judgment." Did you notice how David constructed these words? The merciful, the blameless, and the pure receive an equal reaction from God but the devious is treated very differently.  (more…)