Sin
"Loved ones, do not believe every spirit, but test the spirits to see if they are from God. For many false prophets have gone out into the world" (1 John 4:1).
The desire to know more was part of the lure that led to the fall in the Garden of Eden, and with it, the knowledge of good and evil (Genesis 3:22). For generations after the fall, people did whatever they wanted and that led to unrestrained wickedness (Genesis 6:5). Scripture tells us that as time passes "many will run back and forth and knowledge will increase" (Daniel 12:4, TLV). Our fallen nature is inclined toward doing what is evil in God's eyes. God sent the flood to cleanse the land of evil and to start a new generation of people having intimate knowledge of Him. That may have lasted a while, but the tower of Babel narrative (Genesis 11) shows us that we are prone to walking away from God and glorifying ourselves. With all the knowledge we have gained over the years and all the ways that we have applied it; how do we discern good from evil and truth from falsehood?
(more…)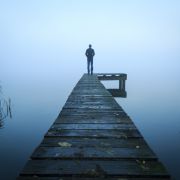 Do you grieve?
Do you grieve for the brokenhearted, for broken marriages, and broken friendships?
Do you grieve for the oppressed, the disadvantaged, and the disenfranchised?
Do you grieve for the hungry, the sick, and the terminally ill?
Do you grieve for those who reject the Gospel and for those who have never heard it?
Do you grieve for those who die in their sin?
Do you grieve for the loss of innocent life— the child in the womb, the youth, or the elderly?
Do you grieve when those with whom you disagree are harmed, injured, or killed?
Do you grieve for those who look, sound, and think different from you?
Do you grieve for the persecuted and the persecutor? Do you grieve for the wickedness that is filling the earth?
Do you grieve for the law enforcer and the law breaker?
Do you grieve?
"So God created humankind in his own image; in the image of God he created him: male and female he created them" (Genesis 1:27) and "it is not his purpose that anyone should be destroyed, but that everyone should turn from his sins" (2 Peter 3:9b).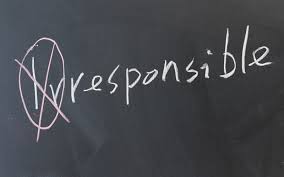 T​here is a teaching/opinion out there that God does not bring calamity and does not bring judgment because of Yeshua's (Jesus) sacrifice and the ushering in of a new covenant. Some faith leaders are using this to urge us to continue to meet in mass to worship because we are protected from the Corona Virus.
I am still learning and have not yet come to a complete understanding of Scripture but I can confidently say that faith is not irresponsible. To say that God does not bring calamity or judgment is an irresponsible betrayal of scripture. God says He does something but man find a way to dispute His word—or, so they think. No amount of reading between the lines can justify saying God does not bring judgment or that God will not bring about what is already prophesied. Tell that to Ananias and Sapphira who fell dead after deceiving the Apostles about how much they profited from selling their land (Acts 5:1-11) or Herod who an angel of the Lord killed for not giving God glory (Acts 12:23). Both of these incidents happened after Yeshua ascended to heaven.
God does promise to protect us—"the Lord is faithful, who will establish you and guard you from the evil one " (2 Thessalonians 3:3). Still, Scripture makes it clear that we experience the same difficulties as everyone else in the world—"We are hard pressed in every way, yet not crushed; perplexed, yet not in despair; persecuted, yet not forsaken; struck down, yet not destroyed" (2 Corinthians 4:8-9).
W​e still live in a fallen world and are still susceptible to pain, sickness, despair, and death. It would be irresponsible to walk into oncoming traffic and it is irresponsible to disregard the safeguards put in place to protect ourselves and others from contracting the Corona Virus.
I may be stubborn but I know that I am not impervious to this virus. Furthermore, Scripture tells us not to put God to the test (Deuteronomy 6:16; Matthew 4:7). Yes, God is faithful to fulfill His promise to protect us, but unnecessarily exposing ourselves to danger is irresponsible and amounts to testing God!
"Now may the God of peace Himself sanctify you completely; and may your whole spirit, soul, and body be preserved blameless at the coming of our Lord Jesus Christ. He who calls you is faithful, who also will do it" (1Thessalonians 5:23-24).
This Yeshua is 'the stone—rejected by you, the builders—that has become the chief cornerstone.' There is salvation in no one else, for there is no other name under heaven given to mankind by which we must be saved!" (Acts 4:11-12)
About two thousand years ago, God came to His own so that He might deliver us from the tyranny of sin and death. He did not appear as the people expected and did not live according to the limits they had set in place for themselves and the people of Israel.
The mission was a complete success! Yeshua died on the execution stake for your sins, and mine. Crowds of people greeted Yeshua shouting "Hosanna" the day he entered Jerusalem riding on the donkey (Matthew 21:9). Today we sing hallelujah because He overcame the cross and death and is advocating on our behalf before the Father.
(more…)