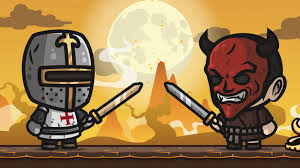 Other Bible translations render the end of the above verse, "the violent take is by force." These timeless words point to a dilemma that we still see and experience in today's societies. People may refer to it as the struggle against good and evil; except, what society calls good may be subject to interpretation. Self-interest is one of the most prevalent characteristics that cause us to set ourselves up against the Kingdom. In his second letter to Timothy, the Apostle Paul warned that "in the last days, People will be self-loving, money-loving, proud, arrogant, insulting, disobedient to parents, ungrateful, unholy, heartless, unappeasable, slanderous, uncontrolled, brutal, hateful of good, traitorous, headstrong, swollen with conceit, [and] loving pleasure rather than God" (2 Timothy 3:2-4).
(more…)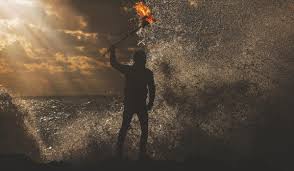 Invoking God and uttering Yeshua's (Jesus) name was an acceptable, even welcomed initiative in the community wherein I grew up. Jamaica was, and still is a place where people are receptive to the Gospel and to discussing Biblical topics, even if they do not live out those Biblical principles. This is not necessarily a compliment to those who engage in such conversations but it opens the door to sharing the Gospel, at work, school, or in the public square.
Much of western culture today is resistant to hearing the Gospel; this is also true for other nations with differing major religions. It's much more difficult to share your faith at work; doing so may even lead to termination. Preaching the Gospel is less tolerated in the public squares, and certain schools will not allow outreach on their campuses. How do believers carry out the great commission beyond the pulpit while facing such strong anti-gospel headwinds!
Think back to the prophets, like Obadiah, who worked in the palace of evil kings and how they were obedient to God while doing so. What is it that you fear the most? Is it God or is it losing your job? We may not want to lose our jobs, our livelihoods, or our security. We may have the needs of our children and other loved ones to consider. Your job may be the external support system for your ministry or ministries that you support. Still, the question remains—whom do we fear the most?
We should never fail to take our faith to work for through faith God will sustain and increase our work. Resistance will come, but "with God nothing is impossible" (Luke 1:37). Times and seasons are changing and the world is becoming more resistant to the message of Messiah (1 Corinthians 1:18). This is not a surprising development, and we should not be so. Yeshua told us, "Remember what I told you, 'A slave is not greater than his master.' If they persecuted me, they will persecute you too; if they kept my word, they will keep yours too" (John 15:20).
Take your faith to work, even in the face of resistance. Remember, "they will do all this to you on [Yeshua's] account, because they don't know the One who sent [Him]". Take your faith to work, for your place of work is part of your journey through this world and the Great Commission is to "go and make people from all nations into talmidim, immersing them into the reality of the Father, the Son and the Ruach HaKodesh, and teaching them to obey everything that I have commanded you. And remember! I will be with you always, yes, even until the end of the age" (Matthew 28: 19-20).
The Bible tells us of discouraging events—Cain's struggle to overcoming jealousy, Abraham not being able to see the promise while Sarah was still barren, Jacob not getting the hand of Rachel when he expected it, Moses having to wander in the wilderness, Ezra's efforts to rebuild Jerusalem, or John the Immerser's (Baptist) doubts while in prison, to name a few. Paul tells us of the struggles he faced during his years of ministry; struggles that would have caused some of us to give up short of the goal.
We, too, are no strangers to obstacles and discouragements. We face them in our everyday lives, and in our efforts to serve the Lord. Believers in particular face a unique set of obstacles that are aimed at stopping us from sharing Yeshua. "For we are not struggling against human beings, but against the rulers, authorities and cosmic powers governing this darkness, against the spiritual forces of evil in the heavenly realm" (Ephesians 6:12). Still, we overcome!
Don't give up! "Be strong in the Lord and in the power of His might" (Ephesians 6:10). Obstacles are just that—a thing that blocks one's way or prevents or hinders progress. It does not stop you but does make it more difficult to carry out the task. The Adversary may hinder you but he is powerless to stop you, with God leading the way.
You are not alone! We may often feel as if we are in the fight alone. Elijah was a man of great faith and strength, but he, too, became discouraged when it Jezebel sought to kill him— "Adonai, they have killed your prophets and torn down your altars, and I'm the only one left, and now they want to kill me too!" But what is God's answer to him? "I have kept for myself seven thousand men who have not knelt down to Ba'al" (Romans 11:3-4).
Lastly, remember that you matter! Not as the world thinks of you, but as the Father thinks of you and prove his love toward you. "See what love the Father has lavished on us in letting us be called God's children! For that is what we are" (1 John 3:1). Do not be discouraged, be encouraged in the Lord, and in the power of his might!
T​he word of Adonai is to our spiritual being as healthy food is to our body. When we neglect to nourish our bodies, we will become frail which may lead to death. Likewise, neglecting the word of God will lead to spiritual death. Do not neglect the nourishment you need from God, and that is available to you in Scripture.
T​he information we receive and process each day may be the main source of information that inform our behavior and decisions. What we put into our hearts and minds is what will flow from us. If what we feed on is toxic to the spirit, what flows from us will also be toxic to others. We cannot fully escape the world, but we "are not of the world" (John 15:19). Yeshua sends us into the world to share His word and be light piercing through the darkness.
(more…)
In what direction is the winds of life blowing you, and do these winds of life swaying your spiritual life. We each receive, process, and respond to information in our own unique way. What we hear, see, and feel affects us differently and how we react may be different from the next person. Some people will receive, internalize, and examine the effect of our response before reacting. Others may be more reactive—either weighing matter in shorter time, or not at all. (more…)
Rejection can be difficult, possibly even devastating to some people. Each of us may respond to rejection differently. Some people are able to shrug it off, while others hold on to it, dwell on it, and may even allow it to consume us. This too is an opportunity for the Adversary to exploit our emotions and cause us to drift our focus from God to ourselves. This spirit of rejection, if not cast out, can lead to both physical and spiritual death. For this reason, we must reject the spirit of rejection in Yeshua's name and embrace the Spirit of adoption—that is, the Spirit of Messiah Yeshua, "who makes us sons and by whose power we cry out, "Abba!"" (Romans 8:15).
God doesn't reject us, except that we first reject Him. He says, "My people are destroyed for want of knowledge. Because you rejected knowledge, I will also reject you as cohen for me. Because you forgot the Torah of your God, I will also forget your children" (Hosea 4:6). We also see this concept at work when Saul disobeyed God—"because you have rejected the word of Adonai, and Adonai has rejected you as king over Isra'el" (1 Samuel 15:26).
We are the ones who reject God through our rejection of His word, as Scripture says, "whoever rejects this teaching is rejecting not a man but God." By rejecting God, you leave yourself open to the invasion of another spirit. Yeshua said, "Those who are not with me are against me, and those who do not gather with me are scattering" (Luke 11:23). You may think you have a choice in the matter but that, too, is erroneous thinking. Yes, God gives us the choice to accept or reject Him, but the Adversary does not. He does not adhere to any rule except his own and the one defense against his invasion is a stronger, purer Spirit—The Spirit of Adonai!
Adonai says, "I have chosen you, not rejected you" (Isaiah 41:9). If you have drifted from the faith, "Adonai has called you back like a wife abandoned and grief-stricken" (Isaiah 54:6) because He hasn't rejected you but has loved you with an everlasting love. Reject the spirit of rejection and do not let it occupy any part of your heart. "Resist the devil, and he will flee from you" (James 4:7). Embrace the promises of Adonai and live as the beloved of Adonai. "For I know what plans I have in mind for you,' says Adonai, 'plans for well-being, not for bad things; so that you can have hope and a future. When you call to me and pray to me, I will listen to you. When you seek me, you will find me, provided you seek for me wholeheartedly; and I will let you find me,' says Adonai" (Jeremiah 29:11-14).
"For all who are led by the Ruach Elohim, these are sons of God. For you did not receive the spirit of slavery to fall again into fear; rather, you received the Spirit of adoption, by whom we cry, "Abba! Father!""—Romans 8:14-15
The above scripture tells us a hard truth, one that we often don't like to hear because it holds us accountable. That is, the children of God are those who are obedient to His Holy Spirit. How often do you get the retort "we are all God's children!" You may have heard this when you are attempting to minister to or correct someone who doesn't have a relationship with Yeshua (Jesus). It may often be a retort to escape the accountability required by scripture. After all, if we are all God's children, who are you to tell someone else how to live! But Scripture tell us "whoever did receive Him, those trusting in His name, to these He gave the right to become children of God" (John 1 :12).
(more…)